About Us
trap't Escape Room Adventures is Stamford, Connecticut's first and highest rated Escape Room. We created trap't after experiencing and enjoying many Escape Rooms around the world as a family. It is our goal to provide a premium experience that combines traditional and technological puzzles, locks and clues that will stretch people's minds while promoting team work and collaboration. We developed room themes that are a bit different from the norm by incorporating deep stories and narratives that are meant to (at least partially) suspend reality and take you to a new place for 60 minutes.
Our experiences have been designed for groups made up of families, friends, and co-workers.
We also own Panic Room in both Stamford, CT and Norwalk, CT. We have additional rooms at those locations. We are also the owners of Bananas' Axe Cabana in New Rochelle, NY. 
Our locations are convenient to towns throughout Connecticut and Westchester including: Stamford, Norwalk, Greenwich, Darien, Westport, Fairfield, Danbury, New Haven, Bridgeport, Orange, White Plains, Rye, and Port Chester.
We hope you enjoy playing our rooms as much as we enjoy creating and running them!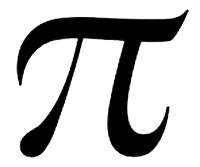 Business Hours
| Day | Hours |
| --- | --- |
| Monday | Call to Book |
| Tuesday | 4:45pm - 11:00pm |
| Wednesday  | 4:45pm - 11:00pm |
| Thursday | 4:45pm - 11:00pm |
| Friday | 4:45pm - 11:00pm |
| Saturday | 9:45am - 11:00pm |
| Sunday | 9:45am - 10:00pm |
| Holidays | On most holidays we will be open from 9:45am - 11:00pm. Please check the booking page for details. |